Talabat Reviews: Gusto
So, Talabat is great. Talabat is what I'd been waiting for my entire life. The second I found out about it a couple of years ago, I was ON THAT SHIT LIKE A FLY ON HONEY, YOU KNOW WHAT I'M SAYIN? 
No but really. Here are my issues when trying to order food for delivery:
1- Who delivers other than the usual fastfooders? I NEED VARIETY IN MY LIFE.
2- Ugh I wish I had their menu in my hand because I just don't know and I need to make an informed decision.
3- Talking to people on the phone.
Talabat was my savior. Talabat was the One. And in 2012, we were together, kissing sensually and stuffing our faces with love.
Now, Talabat is so much more popular in the kingdom, and we've got new restaurants popping up every day.
New restaurants are risky. Should I bother? Or should I stick to the restaurants I already trust and love? BUT WEREN'T THEY ALSO NEW ONCE? 
So I figured, why not try every single restaurant that delivers on Talabat and review them, so you guys can have some insight into what you'd experience if YOU tried that new restaurant? YES I ALSO THINK IT'S A GREAT IDEA. So I started today.
Before I go into my review of Gusto, let me point out the limitations of my reviews:
1- I'll only be able to review restaurants that deliver to Saar/Janabiya. A surprising number of restaurants do not deliver to Saar. Which I think is dumb BUT HEY to each their own, right?
2- The minimum order charge is different for each area. 
3- I can't think of another one but I don't want to seem dramatic for having a bold sentence to merely highlight two limitations. I'm a limitation.
4- WAIT I found one. These reviews are of the restaurant as food-delivery providers, and not necessarily a review of the entire restaurant experience. Some places are fantastic when you dine in, but have shitty delivery tactics. SO please keep that in mind.
SO WHAT DID WE TRY TODAY?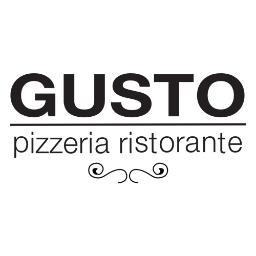 Minimum Order Amount:

10.000 BD (easy to reach when each pizza dish is about 5BD)

Delivery Charges (in addition to order):

 

None

Delivery Time (to our apartment in Saar/Janabiyah):

 

34 minutes
So far so good, especially with their delivery time! Most places that deliver through Talabat take about an hour. 
Their Menu
It's okay. All their food items have descriptions, which is good, but not everything had a photo. Photos are great, guys.
What We Ordered (prices in BHD):
Appetizers: 

Mozzarelline Fritte  - 3.500

Calamari Fritti - 3.800

Pizza:

Quattro Formaggi Pizza - 5.200 (+ 1.000 for extra pepperoni)

Diavola Pizza - 4.900

Main Course

Pollo Crema Di Funghi - 6.000
= 23.400 
Specific Food Feedback
Mozzarelline Fritte and Calamari Fritti
I'm a cheese lover, and very much a calamari lover, but Gusto got these guys wrong. Both dishes were bland, and not fried very well because they were a dry sort of soggy. I think you can tell from the food's color in the photo. It's a meh experience that makes you feel slightly gross afterwards.
Quattro Formaggi Pizza (+ pepperoni) and Diavola Pizza
These guys were winners for sure. The crust had a delicious slight burn, and worked great with the pizza. The Quattro Formaggi included bleu cheese, which is risky business, considering a lot of people don't like bleu cheese. Our household loves all cheese, so it worked. It sucks that 4-cheese pizzas don't have tomato sauce though. Love tomato sauce. The Diavola Pizza is the most popular pizza at Gusto, and deservedly so. It's basically a pepperoni pizza with a spicy pepper kick. Can't go wrong.
Pollo Crema Di Funghi
I don't know about this one. At first bite, the chicken is well cooked and the mushroom sauce is yum with slices of gorgonzola all over. Still, the fact that it was drowning in the sauce, and the sauce itself is so heavy, I didn't feel very good about myself by the time I'd finished the dish. Not sure if I'd order this again. Maybe I will. Mushroom sauce is good. Gorgonzola is good. I don't know.
The butter of it all:
Type of Food:

 

Italian

Packaging:

 

Good

Delivery Time:

 

Good

Cheap?

 

Not necessarily

Good for single diners (without expecting leftovers)?

 

No

Good for couples?

 

Yes, as long as you order separate meals to meet the minimum

Good for groups?

 

Yes

Best for: 

Pizza (and Pasta based purely on dine-in experience)

What I Didn't Try But Should Have Since This is Meant to Be a Comprehensive Review:

Pasta, dessert, and specialty pizzas

Avoid: 

Food fried in batter
TL;DR Would I order it again?
Yes